How does Messi's statistics compare to last year?
Lionel Messi is no stranger to analysts going into intricate detail regarding his goal scoring form and style of play – there's just so many goals to analyse!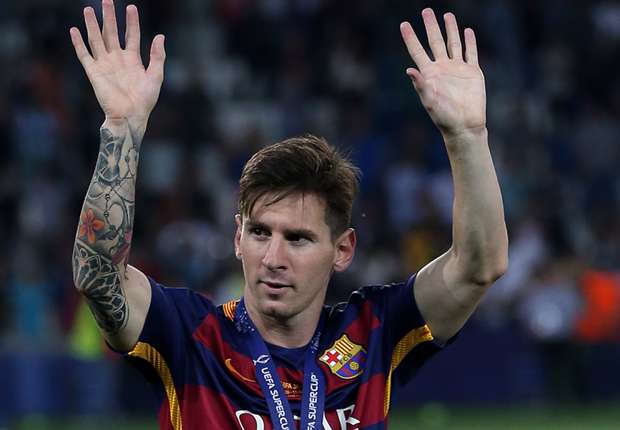 Despite being one of the most consistent players of our generation and throughout the whole of history there have been concerns regarding this seasons form in comparison to previous. This is largely due to injury but this may be one season where Messi is outscored and outshined by not just Cristiano Ronaldo, but teammate Luis Suarez. So just how does he compare to other seasons?

La Liga goals

Despite not starting as many games as he would have liked in La Liga, Messi has still accumulated 25 goals in 28 games with an impressive 13 assists, more than everyone but Luis Suarez. Compared to last season however this isn't as impressive. Messi managed to start all but one game in La Liga last season and score 43 goals, making 18 assists. Both are inherently great records to have despite criticism of Messi this season.

Champions League

Messi featured in every European game leading up to their final win against Juventus last season (13 games) and managed to score 10 goals – not a bad record. This was accompanied by 4 assists. However, before their exit to Atletico Madrid this season Messi only managed 7 games due to injury although he scored 6 goals making full use of his game time in the Champions League – assisting with one goal.

 Copa Del Rey

Messi was no doubt a key factor in Barcelona's Copa Del Rey win last season with 5 goals in 6 games including the final. Messi has missed one Copa Del Rey game this season only featuring in 4 games however there is still the final against Sevilla to play for. He has scored more goals than games though taking his tally to 5 goals in 4 games with one game to spare, beating his game to goal ratio last season.

Despite what critics claim to be a poor season Lionel Messi there is no doubt he is still hitting reasonable targets in line with previous seasons however injuries have hampered his chances to bag more goals. If Messi can remain injury free next season, there's a very good chance he'll be reaching new heights once again.